The Auberge des Plaines and its accommodations are located in the town of Arles, a mecca for culture, photography… Its Roman remains, its animations and its exhibitions make it a perfect vacation spot for young and old.
Whether you dream of
culture
nature
traditions
idleness
sport
...
Nicknamed "the Little Rome of the Gauls", Arles is a city of history. Its rich Roman and Romanesque heritage is listed as a UNESCO World Heritage Site.
Its historic center on a human scale and full of charm is particularly pleasant to visit and has also inspired many artists (Van Gogh, Gauguin et Picasso…)
An unequaled historical heritage:
the roman amphitheater
the arenas
the cryptoporticoes
the baths of Constantine
the Alyscamps necropolis
the Van Gogh bridge
the Arles market (Wednesday and Saturday)
the ferias
the election of the Queen of Arles
the Arles traditional costume festival
the Gardians' Festival (herdsmen)
the herds of Camargue bulls
Camargue races, abrivados…
Highlights not to be missed:
"Les Suds" festival of world music
the Easter Feria in April
the Rice Feria in September
the "Cocarde d'Or" in July
the "Trophée des As"
Do we still need to introduce the Camargue? This unique region in the world, bounded by the Rhone delta.
An exceptional fauna and flora, its Camargue horse and bull farms, the village of Saintes-Maries de la Mer Capital of the Camargue, its beaches…
The bull and the horse of the Camargue breed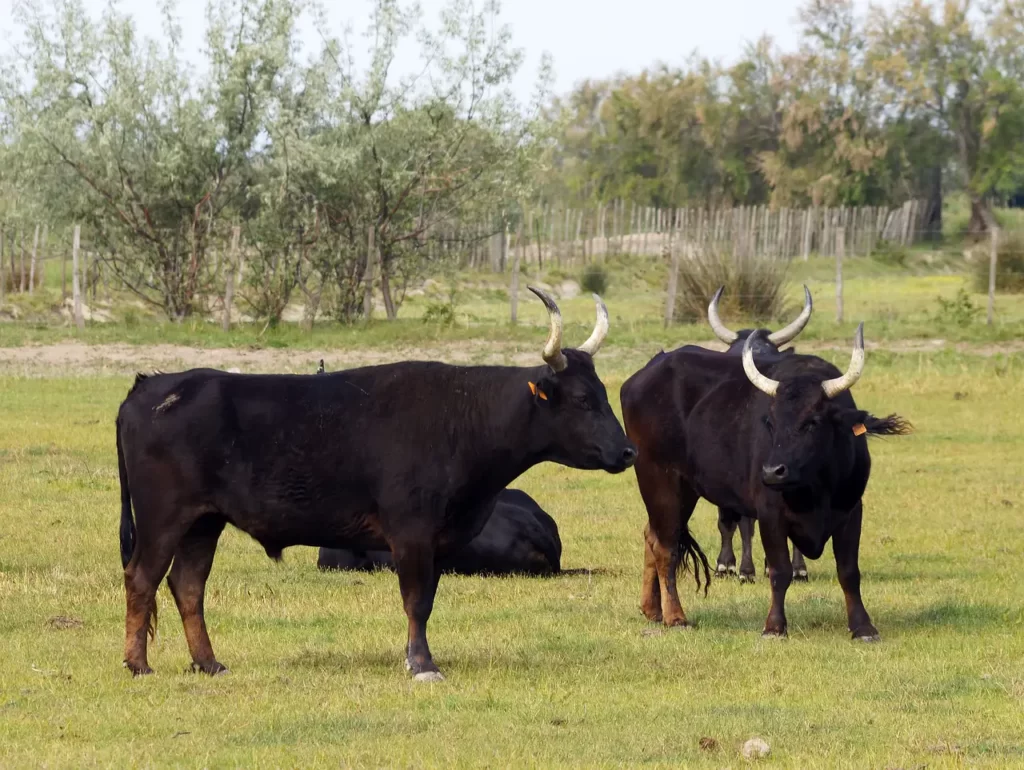 Land of breeding since always, the Camargue is the birthplace of the icons of the region: the famous white horses and black bulls.
Each herd having a history and a unique character, there are a hundred of them.
Most of them offer visits and will share with you their passion and their traditions, transmitted from generation to generation in these family farms.
Provence, the Alpilles and around
The Auberge des Plaines in Arles enjoys an exceptional geographical location at the crossroads of the Camargue, Provence and at the foot of the Alpilles.
You will stay in the heart of a region that attracts millions of tourists every year.